I'm back with some stuff I did this week! Yay! I've been so busy sewing
(I can't show everything I sewed in case a certain person is reading this...)
and making some fun jewelry!
I'm not gonna post everything right now
(It's LITERALLY 2 am here!)
, but I'll show you the easiest, simplest but most loved thing I made this week: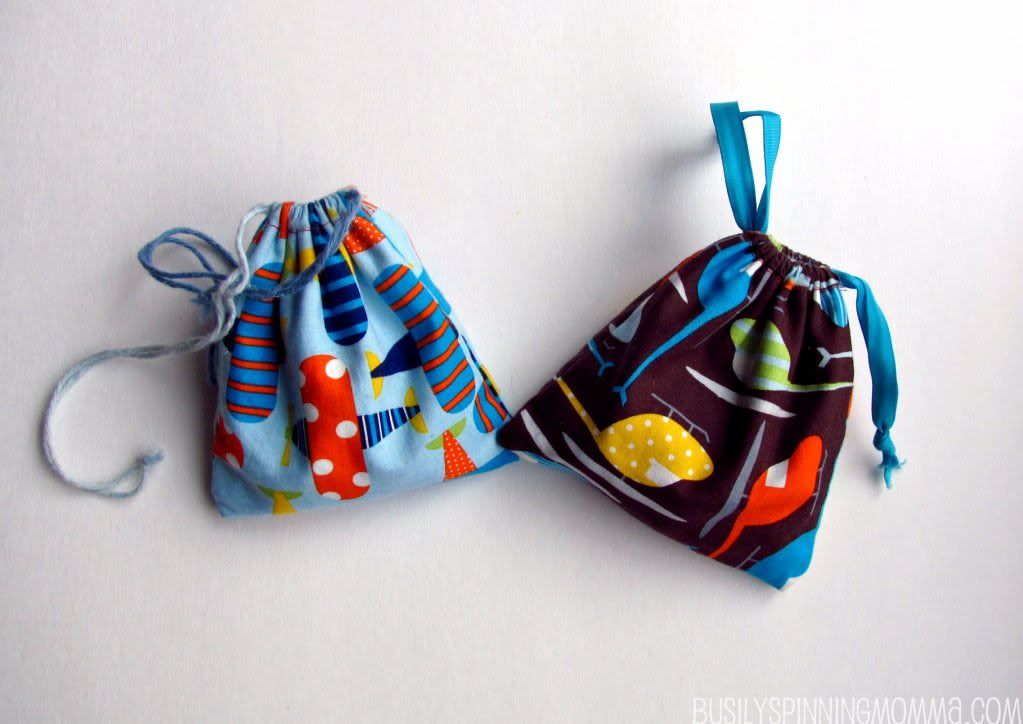 Drawstring baggies! In super cute fabrics! What are they for, you ask??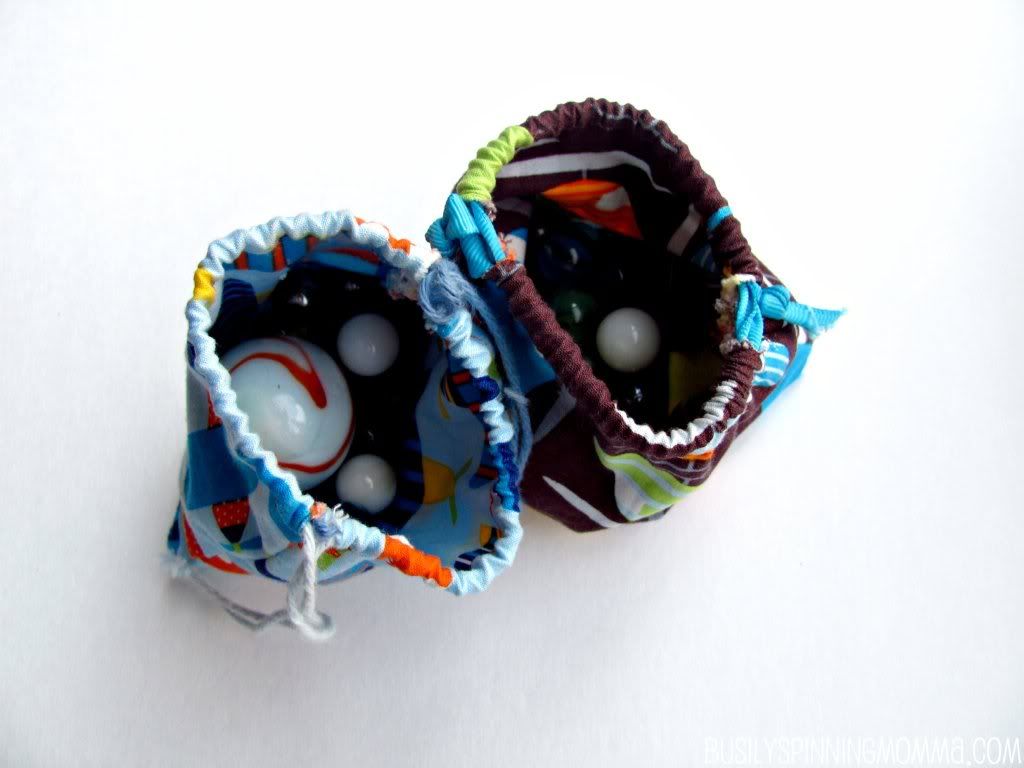 Why, marbles, of course!
My oldest (who is only 3.5) is super into marbles lately...loves to play with his daddy all day if he could! He carries them up and down the house as if they were little treasures! Which they are, to him. Anyway, he was carrying them in that awful plastic fishnet bags they sell the marbles in and I, being the crafty momma I am, thought he should have something much more fun!

And pssst...perfect

(and frugal!) stocking stuffers!
I initially made only one
(the blue one with the yarn drawstring)
but he promptly informed me that Daddy would need his own bag for his marble as they play to win each other's marbles
(is that encouraging betting???).
So I made the brown one and
"upgraded"
to ribbon instead of yarn. Okay, so let me be frank....I DO NOT LIKE THE RIBBON! It makes it
soo
much harder to close and open the bag! It looks
WAY
cuter, but it is
such
a pain! Learned my lesson...
Anyway, because they're being used for marbles and the little guy likes to fling 'em and be all boyish and rough with 'em, I made them double thick. I came up with a SUPER EASY
(like really easy guys...I did both in like 15 minutes, start to finish!)
"method" to making drawstring bags. In fact I made a couple more as gift baggies.
SOO...my question to you is: want a tute? Or are you all like, "come on, Dorian, duh, that's like sooo easy! thanks for the insult!" ??? I'll do a tute even if ONE person says they want it, so make sure to let me know down there...in the comments!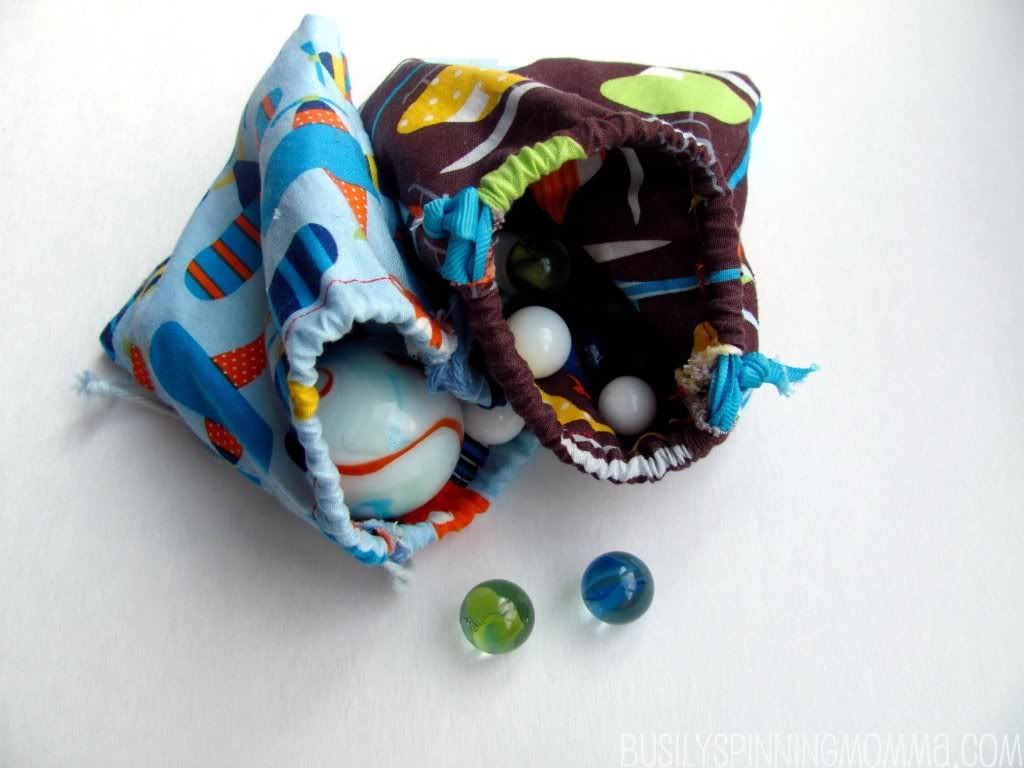 This were supposed to be stocking stuffers, but I couldn't help it! I gave them to him early and he LOVES them. It's too sweet to see him carry them everywhere! It warms my heart, it does :)
AND....wanna see something I put into one of the other (not pictured) baggies I made?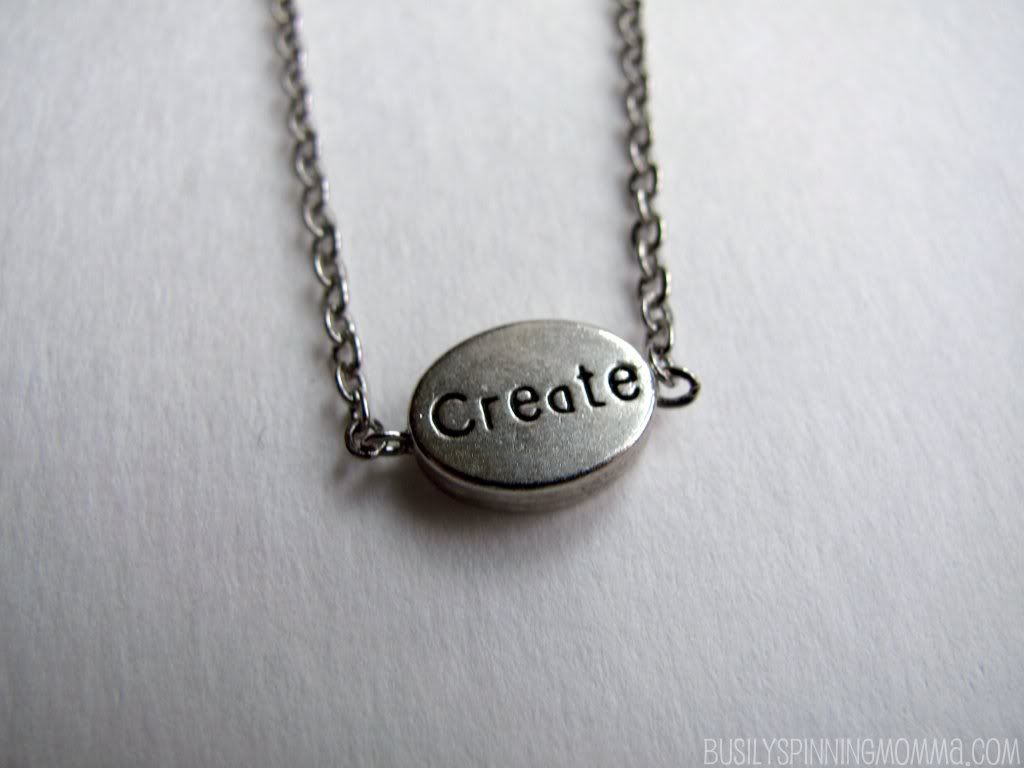 I know it's super simple, but I LOVE IT! This one is actually mine
(didn't wanna put up the actual gift)
and it's short, hits me at the collar bones. I love that it says "Create" on it, since creating is so close to my heart! And I love the simplicity, I can
(and DO!)
keep it on all the time and even if I add more jewelry it's not overwhelming or
clash-y
.
Anyway, I made a ton of other stuff I can't WAIT to share with you! But for now, this Spinning Momma got to be a Sleepin' Momma
(HAHAHA! oh wait...why am I the only one laughing???)
!
Have a great Saturday ladies, I will talk to you again tomorrow! And don't forget to comment "yay" or "nay" for a tute!
Thanks for reading, you guys are the sweetest :)