Do you guys remember
THIS
post? When I got this in the mail?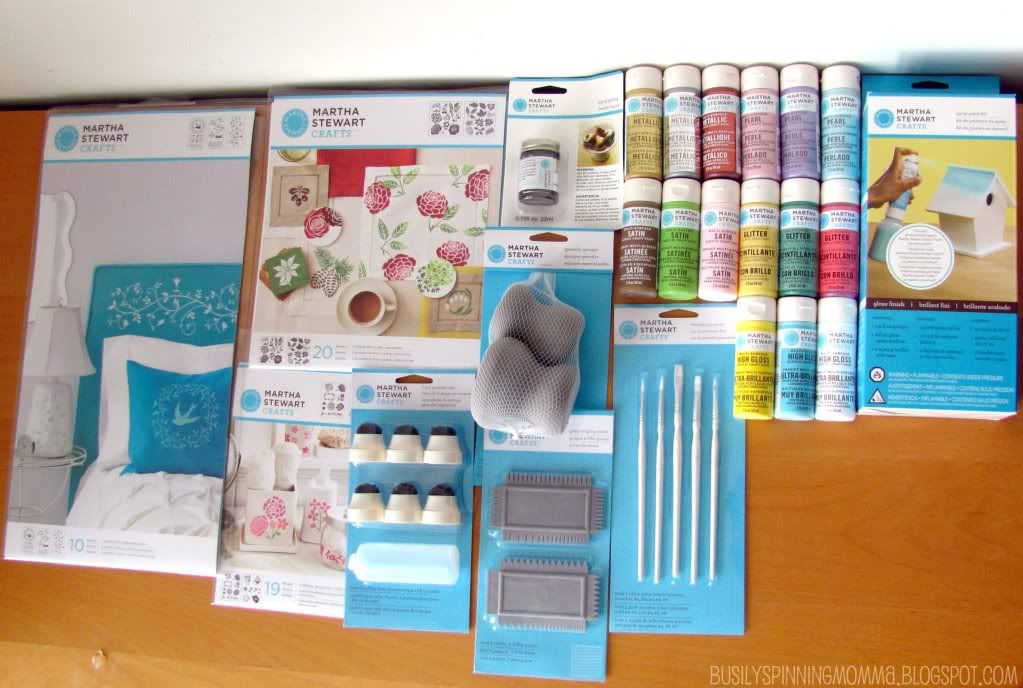 Well, I finally got around to making a couple of things with it! And let me tell you, this paint is AMAZING! And I'm not just saying that cuz I got a bunch of great freebies....no ma'am, you better believe that if I didn't love it, I wouldn't be posting about it. This line of products really is fantastic..the applicators are easy to handle, come in a variety of brushes and the paint is glorious....smooth. So easy and so fun that I just had to run out to Micheal's to buy some stuff I wanted but didn't have. Namely, the fabric medium and alphabet stencils.
I've already made, a lavender eye pillow, several stenciling on fabric for an upcoming project, and these:
Canvas for my powder room:
With a sort of matching wooden crate for above the toilet:
What do you think...too matchy, matchy? Am I being tacky? You gotta tell me if I'm being tacky...it's like the "do I look fat?" thing...real friends tell the truth!
Anyway, my favourite project
(ahem....so far)
is this: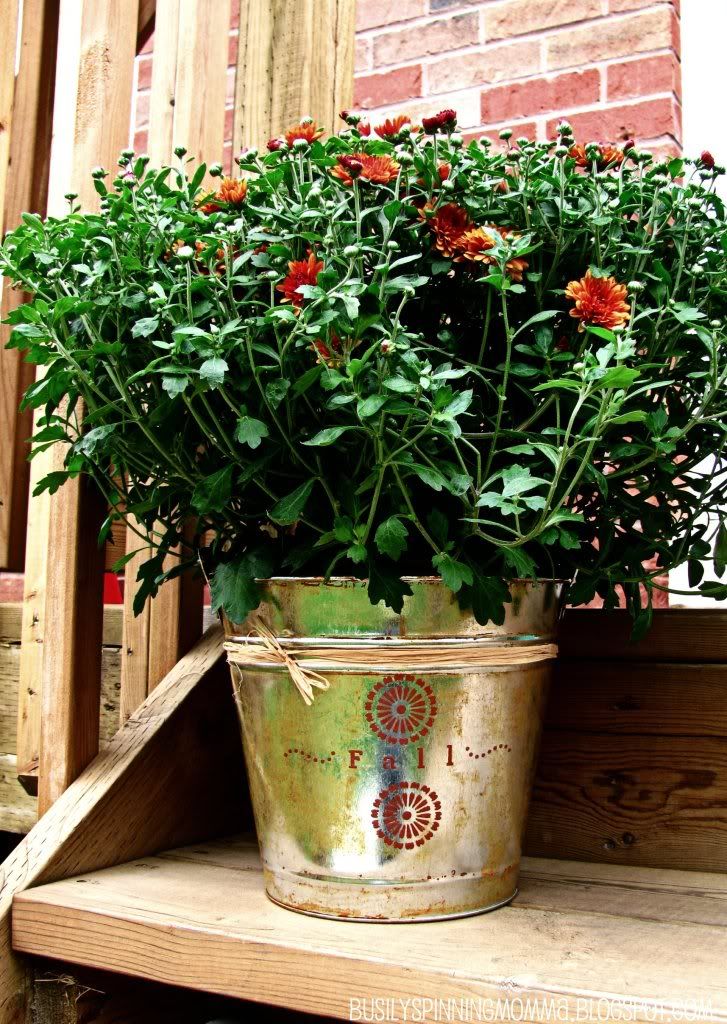 From this:
I used a galvanized bucket purchased at the DS and got it looking all rusty and old. The new Martha Stewart Paint DOES have an
Antique Medium
which I do NOT have, and didn't think to buy (DOH!) so I used the same technique I did
HERE
. Could have gone for an even more rotten look but this was enough for me.
Love the patina on it...don't I sound fancy?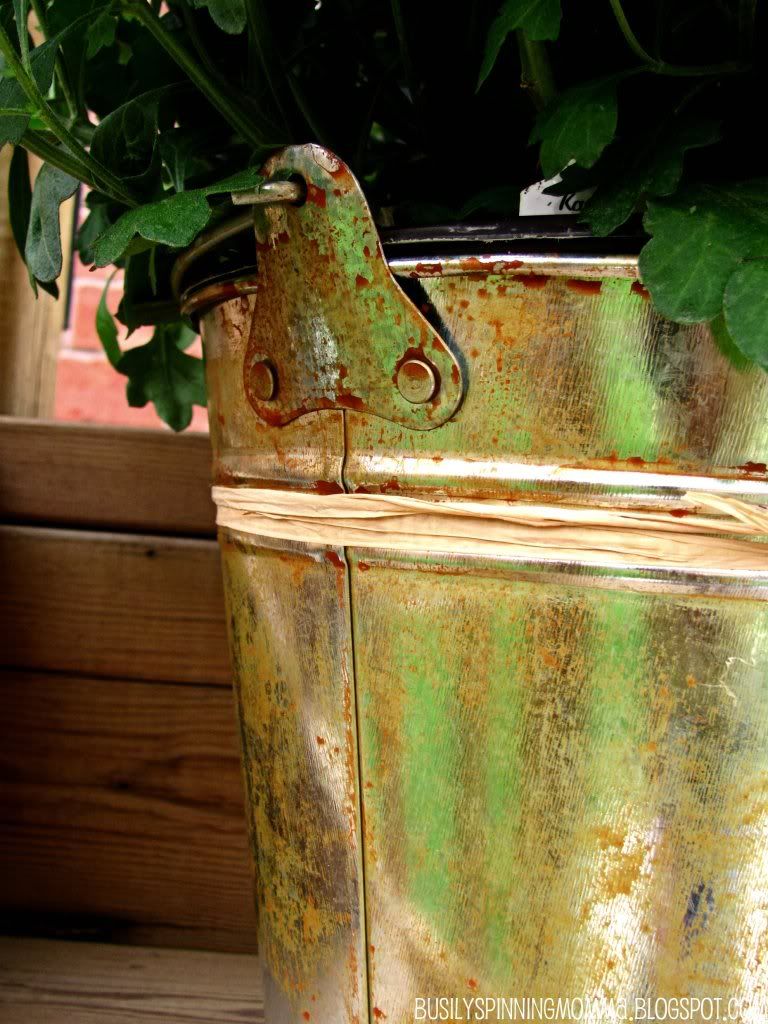 Next picture is a close up of the stencil.
I used the Self Adhesive Stencil (the letters and a floral one) and the Metallic Paint in Rust. I used the Stencil Brush Set with a 1/4 inch brush.
Simply stick the stencil on the bucket, paint, remove stencil carefully and then lookee what you've got...a fancy new bucket! And bonus, it reminds you what season you're in when your brain is fried from late night blogging...so I guess you could call a smart bucket :)
I am really enjoying this lil ol' (but not really!! LOL!) bucket. I LOVE the fall, but haven't ever decorated my house for it. This year I vowed to myself that it will be different. And I am so excited. I feel so, soo...Martha Stewart-y, I guess...LOL! You know what I mean!
I can't wait to make my wreath and centerpiece, and runner, and garlands, and pillows, the list goes on and on! And hopefully, it actually looks nice.
And, FYI..I've been pinning all my fall decor inspirations like crazy . If you're interested, check it out ova there (click on the Pinterest Button)------->
Thank you all for reading! "See" you again soon!
Have you entered the fat quarter bundle giveaway? If not, please feel free to do so
HERE
:)
LINKED TO: