Hi friends! I am so sorry I've been MIA all weekend, but I have a good excuse, I promise! I had a baby shower to go to. YAY! One thing you have to know about me, I LOVE baby showers. And babies :)Anyway, this last one was double the pleasure because it was for my Hubs' cousin and her darling baby girl (#2, btw!).
So you know what that means for a momma of two boys...time to bust out the pink!
Here is what I made her: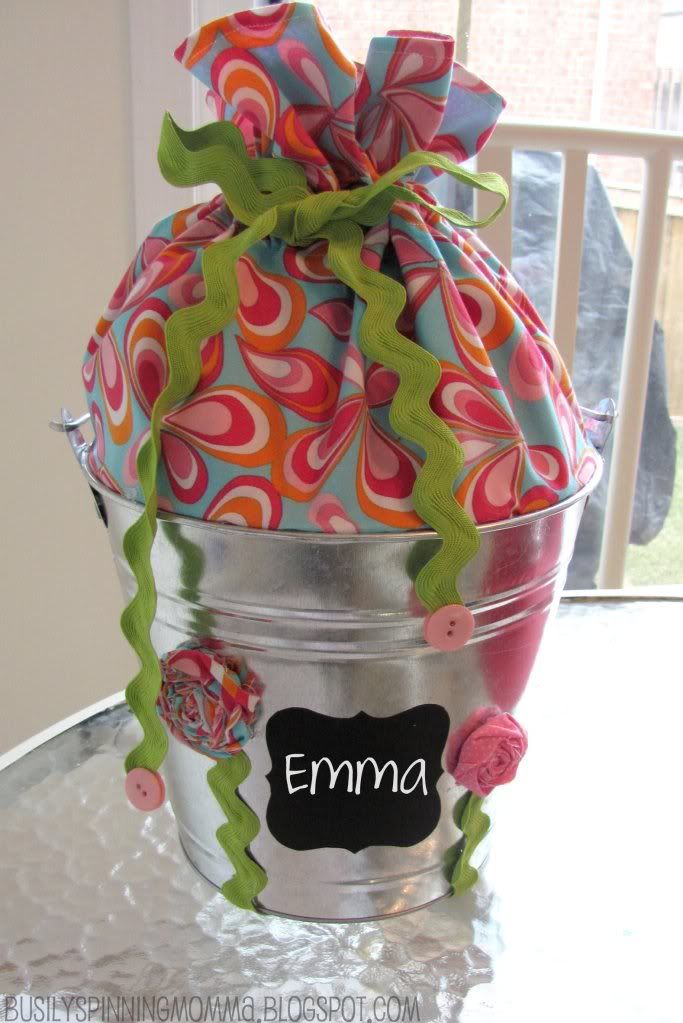 This is diaper pail/bucket thing. Basically, it can hold a full size wipes box, some diaper cream, and about 5-6 diapers, and keep it all out of view. See the fancy, shamancy drawstrings? Yep, those babies keep everything inside (rather than thrown around the living room, kitchen, hallway....)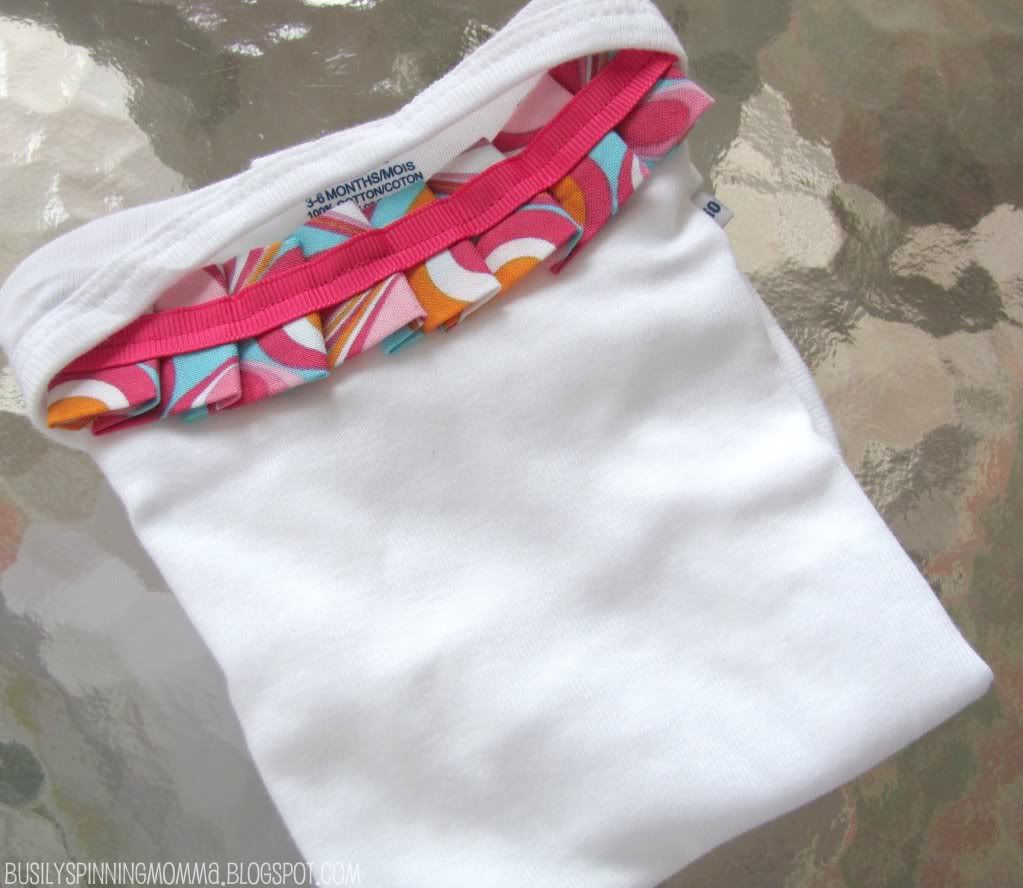 A basic onesie embellished with pleats to make it oh, so cute!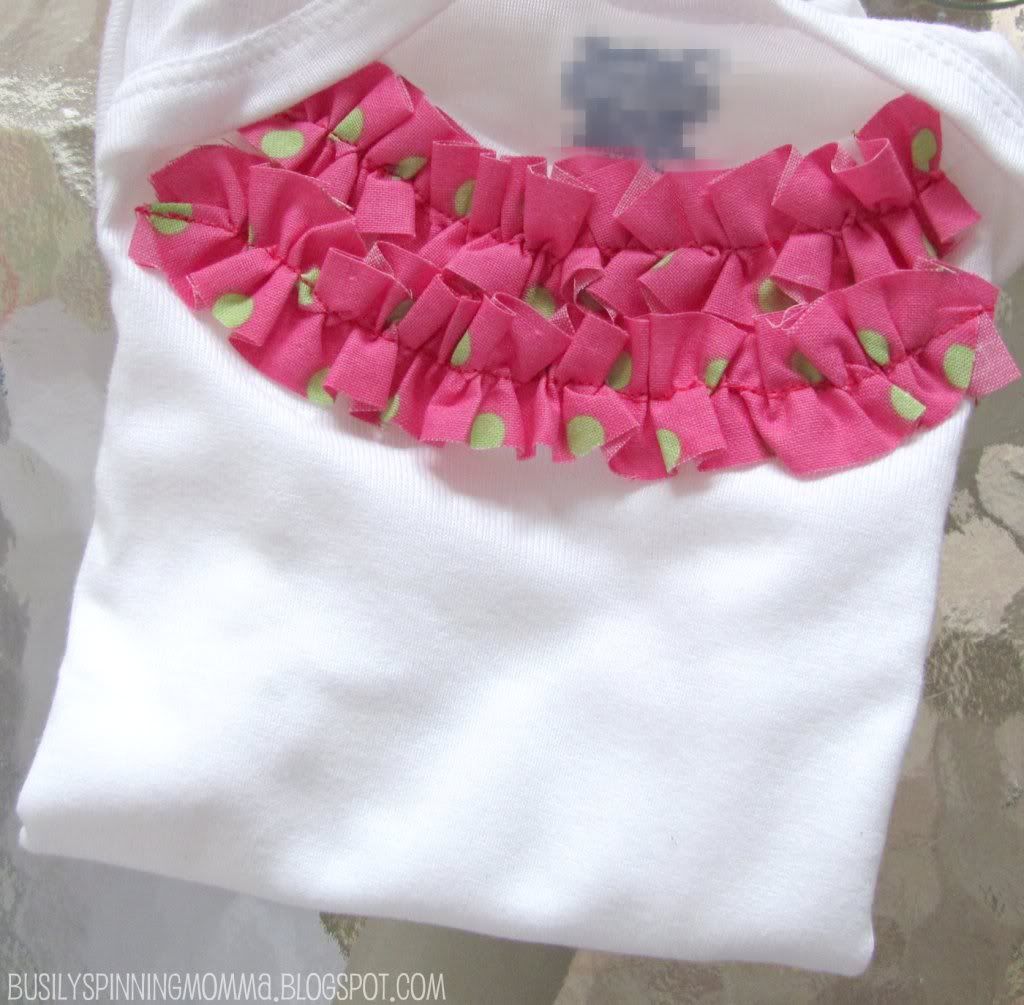 I chose ruffles for this one.
MORE RUFFLES!
Than my SIL and I also bought a matching pink skirt to wear interchangeably with her onesies. (We also got her a pair of gold gladiator sandals, and oh my goodness! I couldn't believe how tiny and cute they are!!!)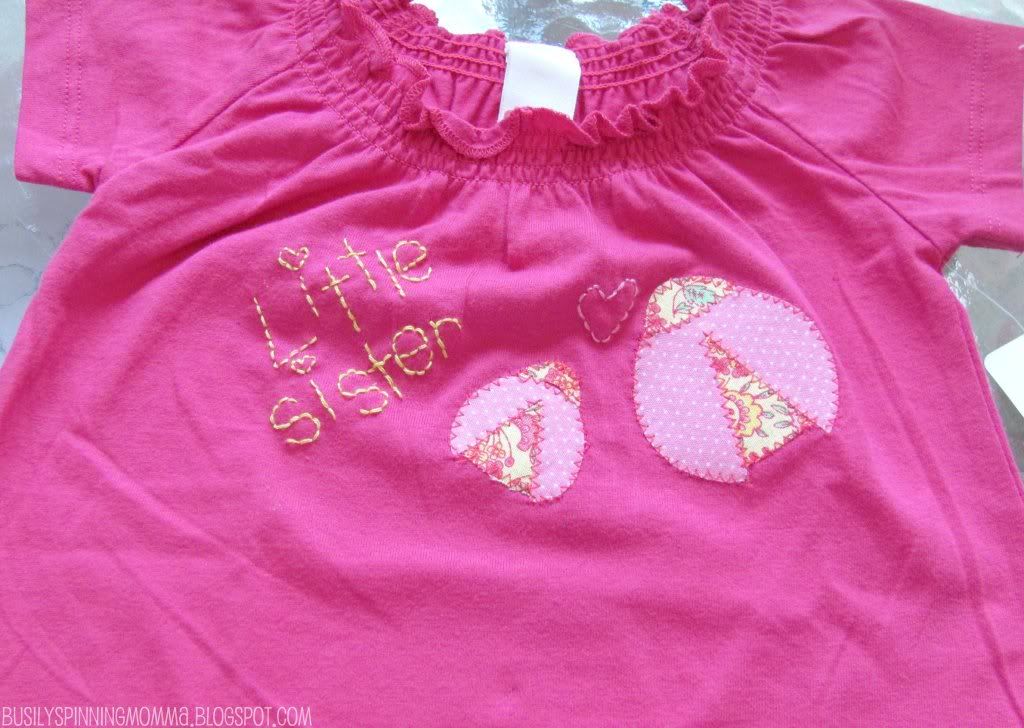 I than personalized a cute simple tee for Little Sister and...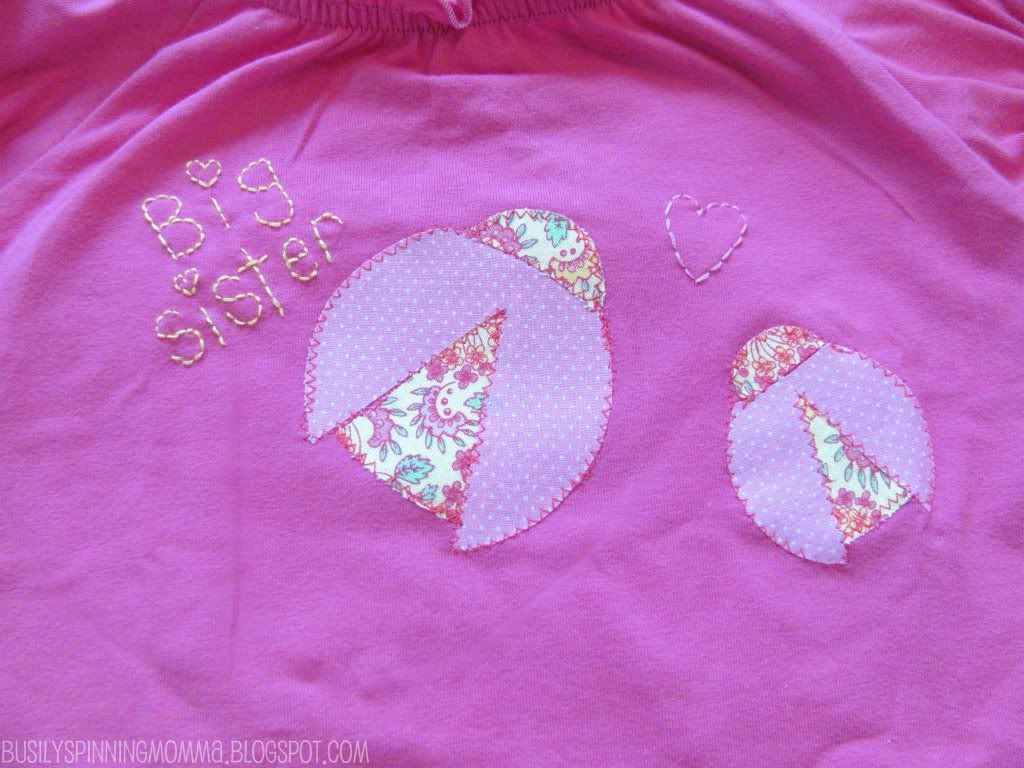 Big Sister.
Momma-to-be seemed touched by these. And I can't tell you how happy that made me.
I than crocheted some 100% Cotton (I believe it was the organic too) wash clothes, that are super soft and super absorbent.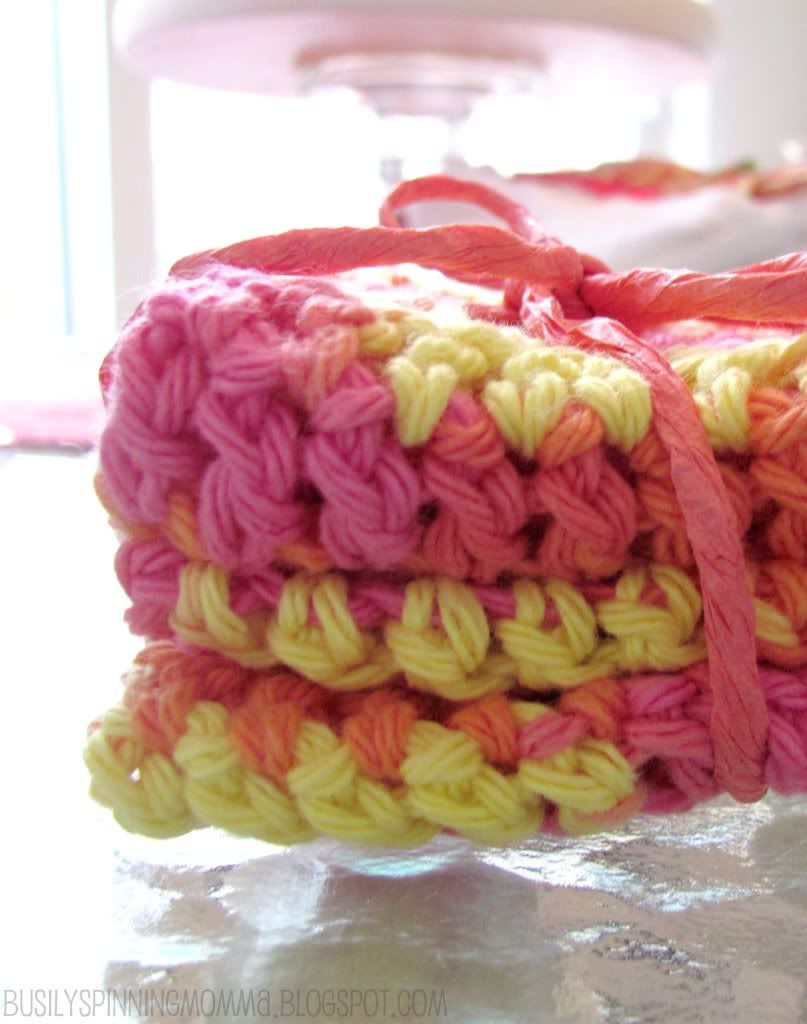 I'm pretty crazy about the colours :)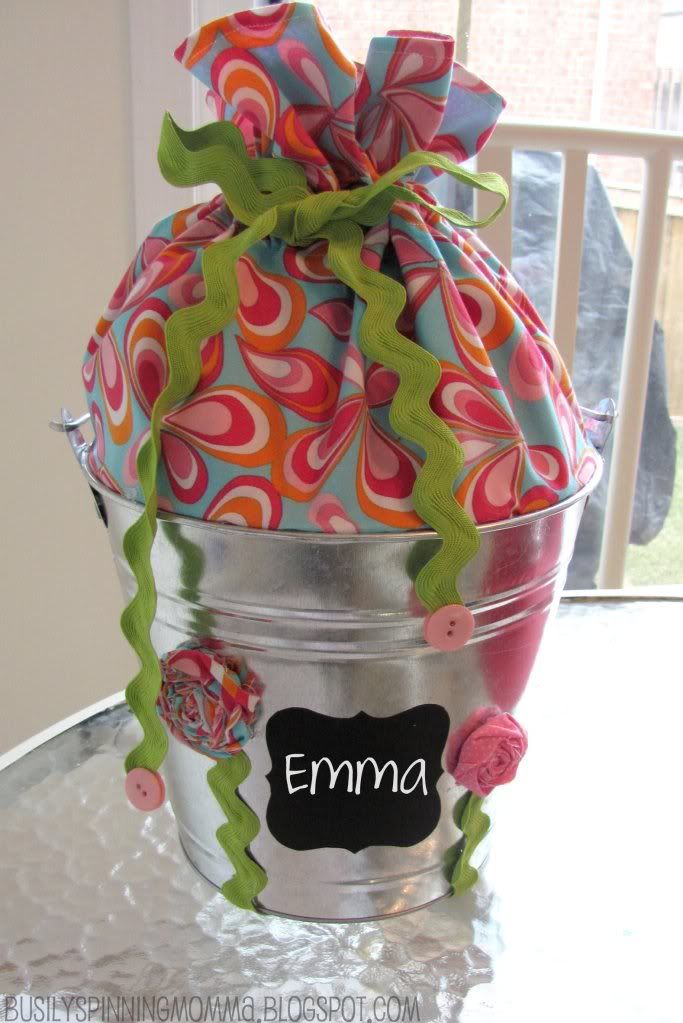 We added another dress (and diaper cover!!! Bought, not made), a Sleep Sack, a mini diaper cake, and wipes. And yes, it is ALL in the bucket! Told you it fits a ton of stuff. It's deceptively small. Oh, and we gave her a few bouquets of super adorable cake pops in the shape of the cutest tulips. I don't have a picture of those, my SIL made them, I'll ask her for one.
And no, her name's not "Emma" (at least, not that I know of), that's just a text I added. Had I had a daughter, I probably would have named her Emma.
Anyway, that IS chalkboard vinyl, so her name can be added when she makes her debut.
I really enjoyed sewing for a baby girl. I smiled the whole entire time. And I was consumed by it. Started Friday night, baby shower was Sunday afternoon. See, what I mean...CONSUMED.
What was your weekend like? Did you do any fun crafting? Are you guys interested in a tutorial for the bucket, or is it pretty straightforward? If you want one, let me know in the comments, I'll put it up just for you!
And, as always, thanks for reading along. You guys make me smile.