As much I LOVE to refashion clothes and make knock-offs of fabulous items for less, purses have a very special place in the crafty part of my heart :)
I love to take a piece of fabric and just stare at it 'till something materializes, an idea, (not to sound too artsy) a vision, of what it could look like if I just...
This particular purse was born of necessity. My husband and I went out to lunch with the boys and I didn't want to take the whole diaper bag into the restaurant. So, I grabbed my wallet and a diaper, just in case. First off, I hated walking around with a diaper tucked in my coat pocket. Second, I almost lost my wallet!!!
I decided right than and there that I needed something that could carry my basic momma needs. I needed it to be small enough to fit in a diaper bag and I needed it to have a wrist strap so I won't lose it!
I have TONS of purses and the such, so I went home and looked to see if I had something that matched that description. Nope. So what's a crafty mommy to do? Why, make one of course!
**Picture quality is not the greatest, since Mr. Sun has refused to shine AND these were taken at night!**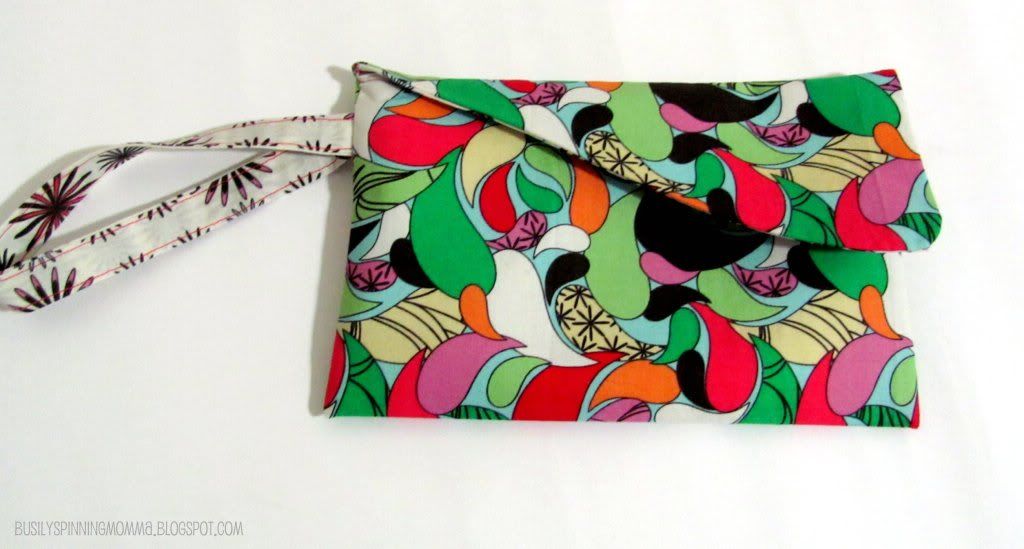 I rarely sketch my designs (although I really should get in the habit), I kind of just sit staring st the fabric and come up with what I want and cut.
I like the asymmetrical quality of the flap.
See the polka dot nails? I don't actually wear them like that, I swear! I just did the one for fun and forgot about it! I officially now feel like a 12 yr old!
This is what it looks like on the inside when it's empty. See all the pockets and elasticized diaper section?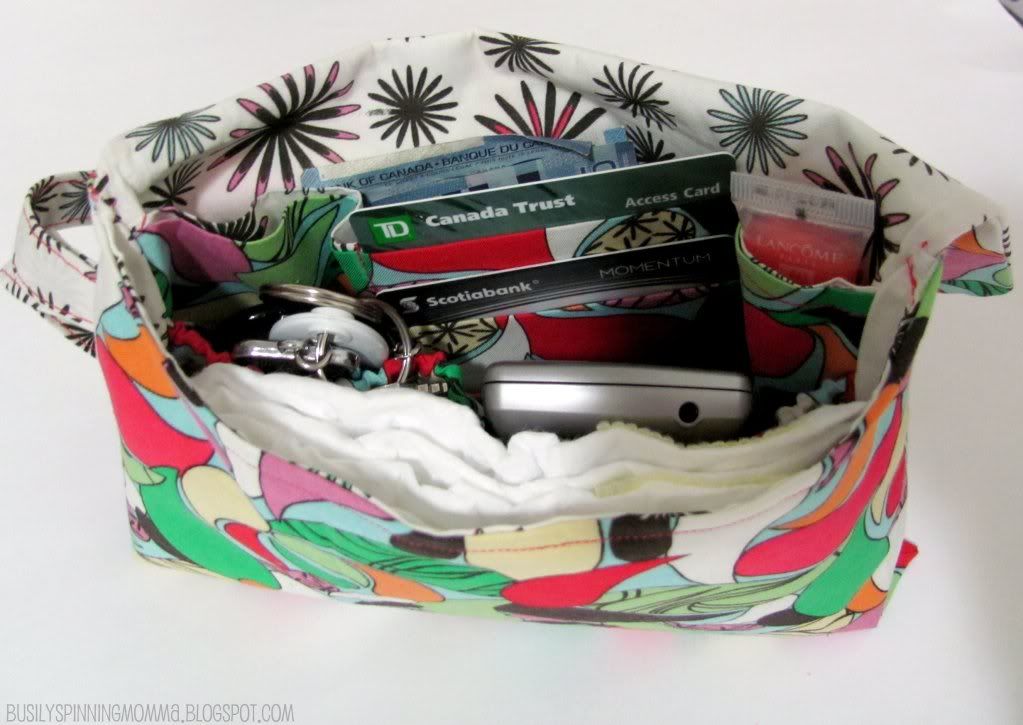 And here it is filled with everything I need...including not one, but TWO diapers. I have my Bank card, credit card, keys, lipgloss, some (colourful Canadian) money, even a small cream that fell to the bottom! Roomy enough for everything yet...
Small enough to fit into the palm of my hand!
Want one?
Well, here's the thing. I've never done a pdf pattern before and I'm not really sure how to do it. I don't have Photoshop, so I can't use that. But no worries, I will figure it out, and once I do, I'll post it up for all of you to use. If any of you have any suggestions of how I can make a pattern, please let me know, I'm pretty desperate!
P.S...
Today is my littlest baby's first birthday! Yay! I won't be around until much later on, at which point I will post about my lil' guy. He's a bit of miracle, so this first birthday is a big deal to us. Off to eat cake!

(But not really 'cuz it's 1:30 AM here in the North!)
LINKING TO:
THESE
fabulous parties!