Well, at least some of the time anyway.
I made this chore chart to teach my three year old son the importance of helping around the house.
You see I have two sons that I am CRAZY about but I just know that when they're a little older, they'll be running around causing all sorts of messes!
So better to start early, right? Right?
I made this with those cheap bare wood picture frames from Ikea. The ones with plastic not glass, you know the ones.
I painted it to match my scrapbook paper.
They come with those ring screw-y things holding my ribbon.
I drew little picture to illustrate the chore
(Put shoes away, Clean up toys, Books back on shelves, Dusting

...yes, dusting, but I swear to you I am not a slave driver, he actually likes to dust!...
Help clear table, and Brush Teeth). The chores are things he can easily so without much help. My sweet little man loves to be helpful!
Anyway, I cut a page to fit in the frame and decorated it with the labels, and cute scrapbook paper and added rub-on "stitches" to separate days (see pic, arrows point them out). The plastic is totally wipe-able (?) if you use one of those dry erase markers.
And this is his "passbook" where he collects stickers daily for each chore done.
After about a week or two, he gets to "cash in" his passbook earnings for random little things. Toys from DS, new Arts and Craft supplies, the dreaded but deserved candy, slice of pizza or in his case, a tray of sushi...or even a play date with mom or dad! Simple things that we would do anyway, but that he always wants more of.
This was just some heavy chipboard that I cut and covered with the same scrapbook paper used in frame. I used adhesive sheets to stick it on. I cover the outside of the covers as well as in. I punched holes on both back and front cover. Then, the fun part. Cutting paper to size and hole punching all of it. And in my case hole punching one by one, because my hole punch is garbage. Then I tied yarn to hold together.
Oh, and I add buttons and faux stitches for cuteness.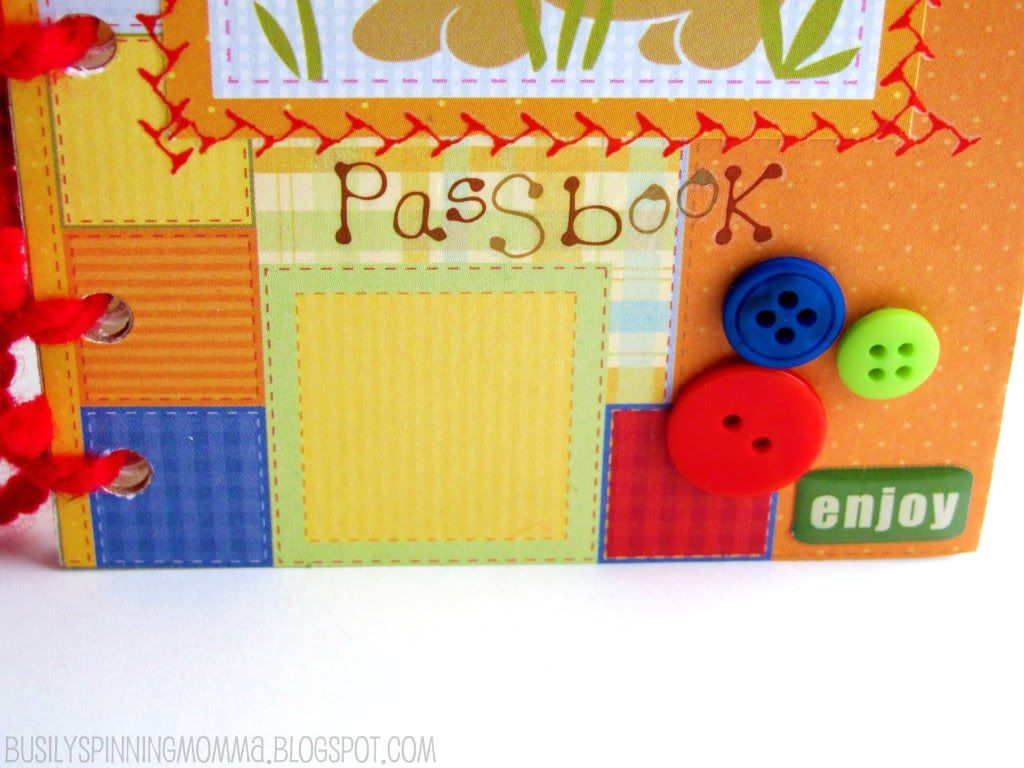 And this is the inside of it. It's actually pretty heavy duty, and stands up to being thrown around the house. I could have covered it in Mod Podge and probably still will.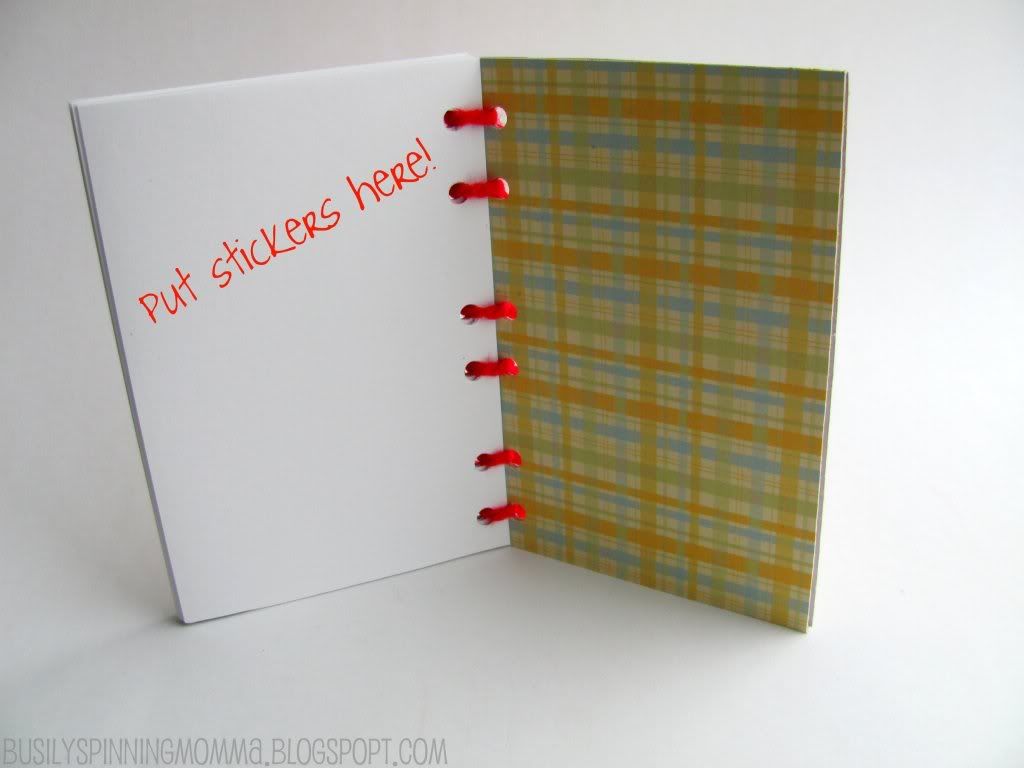 Anyway, he's been pretty good about it. Sometimes I forget or he forgets, but for the most part, he's awesome. He really likes to see checks on the board and put the stickers in his book (I got really cute stcker he LOVES). He has yet to cash them in, but I'm sure he'll get a kick out of that too.
And if you're wondering, both me and my husband work for the bank...well, I used to anyway. Hence the passbook :)